Welcome to Kobe University!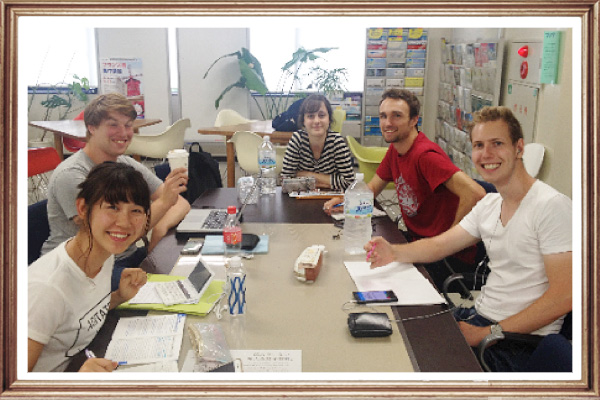 The Kobe University CO-OP is a non-profit CO-OPerative organization composed of Kobe University undergraduates, graduate students, staff, and faculty. Our CO-OP operates through everyone's Cash deposit (for CO-OP shares) ¥5,000.All deposited shares will be returned in full when you graduate. In an average year, over 98% of the newly matriculated students join the CO-OP. The CO-OP handles a diversity of services that will help with your student life, such as purchasing food, daily supplies, textbooks, study
materials, computers, tickets for domestic and overseas travels, and even finding housing, in addition to various other services that make everyone's student life more fulfilling.
We also deal in the original goods of Kobe University.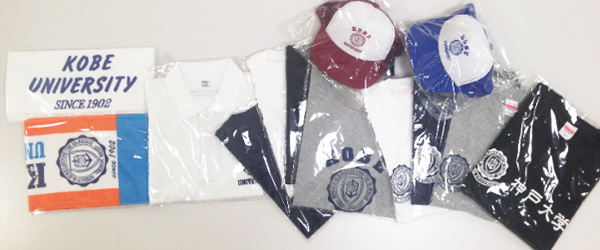 An example of original goods of Kobe University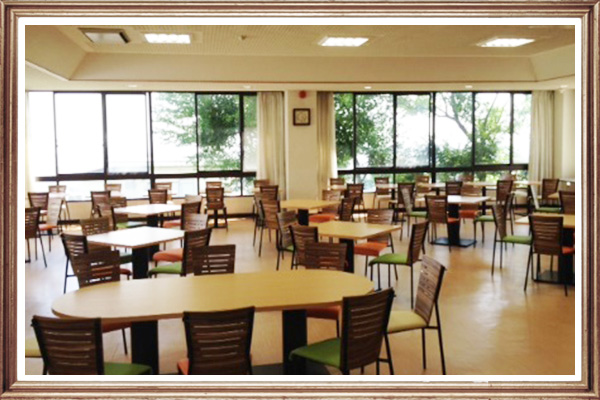 "LANS HALAL Vege Dining" landscape
You can have meals at school cafeterias on every campus.
LANS HALAL Vege Dining (located on the 2nd floor of LANS BOX canteen) offers halal, vegetarian, and gluten-free dishes.
Thus, it will not be an exaggeration to assert that you can obtain almost everything you need for student life from the Kobe University CO-OP.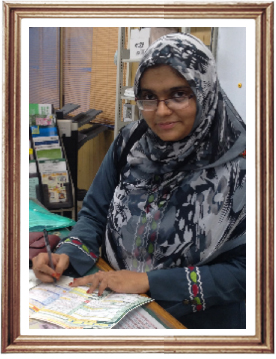 Besides all these services, the CO-OP also handles student comprehensive mutual aid, Personal Liability Insurance for students, and Life Mutual Insurance, and Mutual Insurance for Fire provided just in case, to protect your health and safety. Many CO-OP members have told us that they are able to easily conduct the necessary business formalities through the CO-OP's services and have been greatly helped by its programs.
I sincerely hope that all of you will join the CO-OP and its mutual aid program, so you may have peace of mind and a more meaningful student life.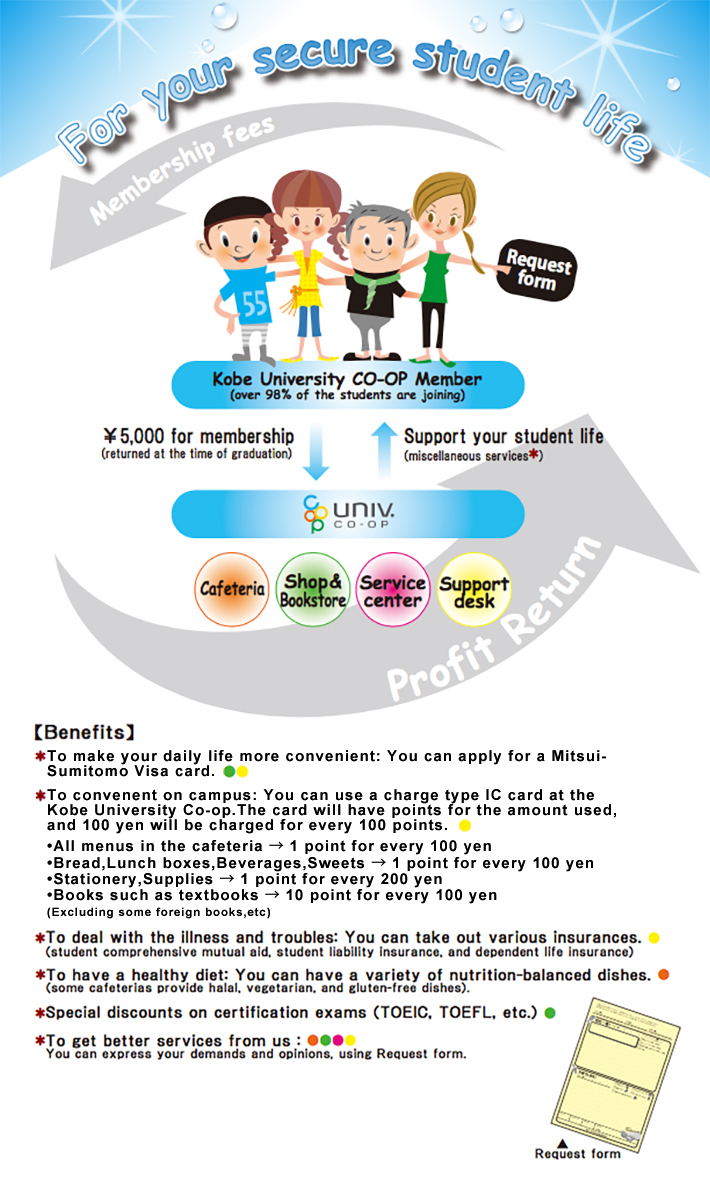 What is the CO-OP ?
The Kobe University CO-OP is a non-profit CO-OPerative organization whose members are exclusively composed of Kobe University students, staff and faculty. The CO-OP exists for the benefit of its members. It offers a diversity of services aimed at making university life easy and comfortable.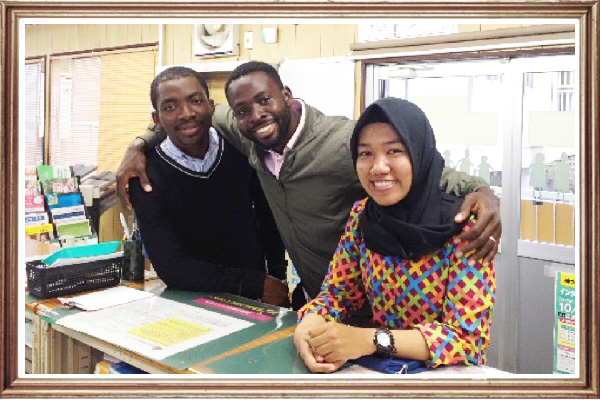 Every year, an average of 98% of new enrollees become members of the CO-OP.
How do I become a member ?
To become a member of the CO-OP, invest 5,000 yen at any of the CO-OP stores on campus.
This money will be reimbursed to you when you cancel your membership before returning to your country.
What are the benefits of being a member ?

We hope that you would join the CO-OP and make use of the various services we provide to make your life at Kobe University easier and more fulfilling.
You can have meals at the cafeteria on every campus.
Halal, vegetarian and gluten-free dishes are available at the "LANS Halal Vege Dining", on the 2nd floor of the LANS BOX canteen.